Liste des artistes
Cliquez sur le nom de l'artiste pour etre directement dirige vers son stand
© 2021 Powered by ArtGence3D
Ndidi Emefiele: Unconquerable
MoCADA welcomes you to Unconquerable, a virtual exhibition that looks back at a select body of work made by Nigerian artist Ndidi Emefiele, made possible by the generous support received from The Andy Warhol Foundation and The Ford Foundation. Drawing on cultural, gendered, and personal references, Ndidi Emefiele creates layered figurative compositions that are dynamic in brush stroke and juxtaposition of color while conjuring the complexity of contemporary experience as well as the Black female identity. 
Drag your finger to look left and right
(click anywhere on screen for next instruction)
Click on the floor to move
(click anywhere on screen for next instruction)
For an optimal experience on large screen,visit us also on your PC or Mac
(click anywhere on screen to start the experience!)
Please put your phone in lanscape mode to correctly view this site
As Apple locks out a large number of features, the use of the latest web technologies on the iPhone is greatly compromised, unlike all of the other manufacturers.Therefore, the website will not offer a suitable user experience. You will have to juggle the address bar and full screen mode will be prohibited.Google Chrome for iPhone, however, can limit this type of inconvenience.
I still want to continue with Safari
I download Chrome from the Apple Store, link below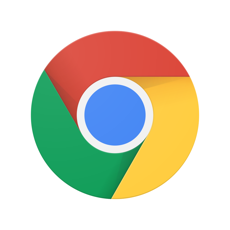 [contact-form-7 404 "Not Found"]